Scheduled on
| | | | |
| --- | --- | --- | --- |
| | | | |
| Monday | 10:00 am | | 2:00 pm |
| Tuesday | 10:00 am | | 2:00 pm |
| Wednesday | 10:00 am | | 2:00 pm |
| Thursday | 10:00 am | | 2:00 pm |
| Friday | 10:00 am | | 2:00 pm |
Announcer: Ava-Gay Blair
Tagged as:
Ava-Gay Blair - The daytime meditator of gospel radio!!!
Join her for the praise. Click on 'Read More'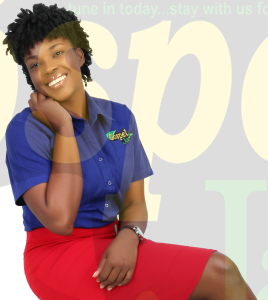 An inspirer, motivator, and true supporter of anything that is of good report, Ava-Gay Blair breaks into a fresh oil anointing of prayerful start to the Gospel Light each weekday (Mondays to Fridays). With an enthusiastic mind and encaptivating sound, Ava-Gay guides the smooth flow of real time morning radio into the turn for afternoon.
The Gospel Light shines with the beacon of prosperity that echoes through the airwaves from the very onset. At every turn, there is an inspirational word to cheer even the weakhearted, a song to encourage the downcast and depressed, and a solid view of purpose. Wednesdays are never the same with the inspiring Fasting which continues to impact the lives of everyone near and far.
Ava-Gay's rap with the children is one of motherly, sisterly, and auntie-motivating that reaches even the new born and sends signal to the very elderly. It is true that even those who have never gotten the chance to sing on a stage are in for a real 'treattt' as they get the opportunity for a real BUSS during the Gospel Buss during the Gospel Light. Touch the light, feel the light, live the light, and be the light with Ava-Gay Blair during the Gospel Light.
---
Read more
---